As harvest nears, we tend to the distant and alien fields of the Frontier, pulling in the crop before the snow hits the ground. We're not alone on this planet, though; spirits, both ghastly and gleeful, arise to accompany us as we collect our bounty, and who are we to turn down good company?
Without further ado, we're elated to announce that we will be joining the Day of the Devs for their 10th anniversary! It's a huge honor to be included in this shindig full of amazing developers, to say the least!
On top of that, we're kicking off HarvestWeen today! What does HarvestWeen entail? Well, read on, and we'll fill you in on the details!
Day of the Dev(eloped Farmland)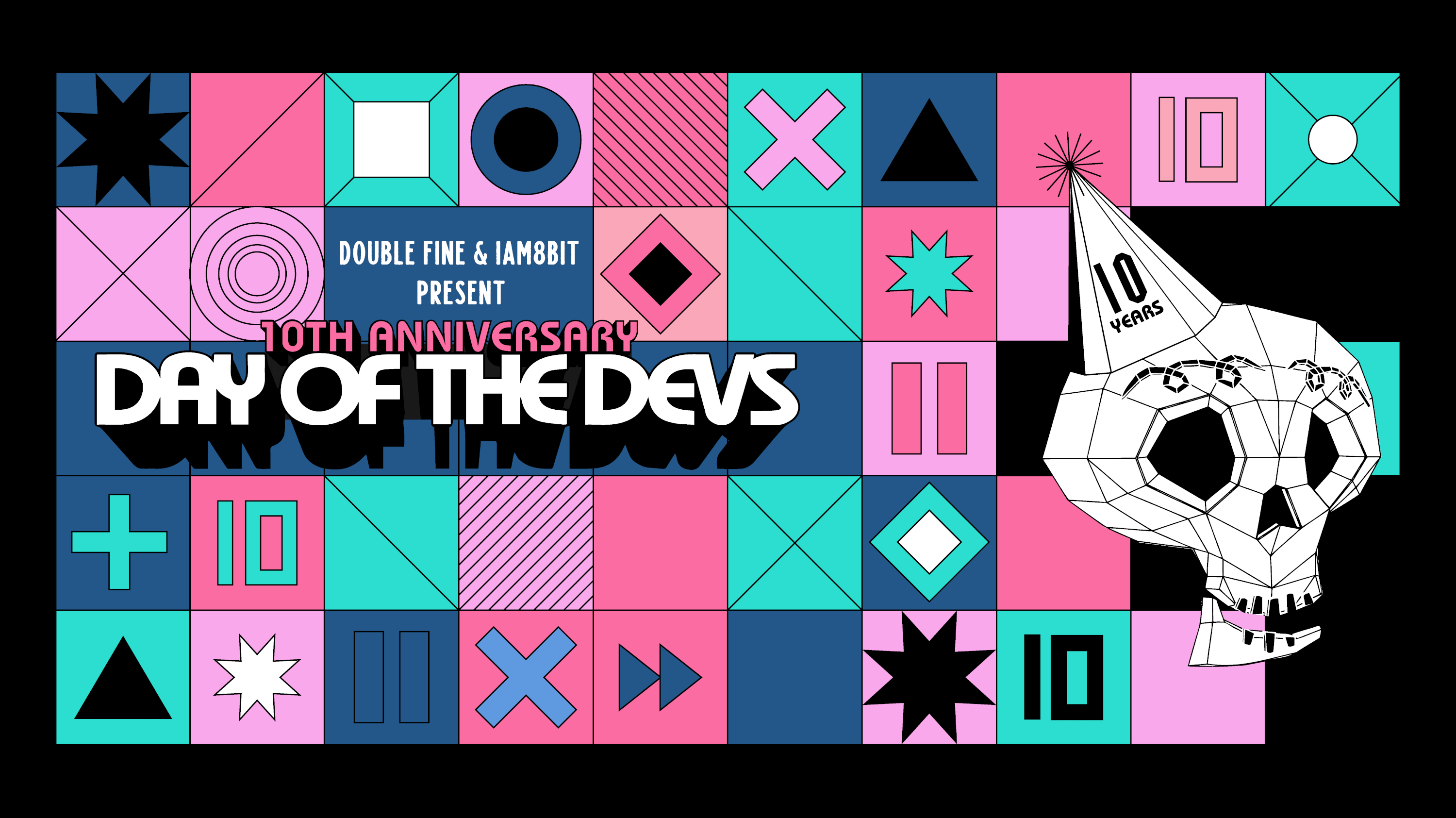 Aw heck, we're joining the Day of the Devs for their 10-year anniversary! These folks have come a long way since they've started, and they're proud to keep on picking games they think are doin' really cool things! We think they've got a good eye, but uh, we're a little biased.
Attendees will have the chance to play the Lightyear Frontier guided demo at the physical event in San Francisco! Taking place at The Midway in San Francisco on Nov. 5th, from 3 PM to 8 PM PT, Day of the Devs is showcasing every game that's part of the event! As always, stop by and try your first steps on the Frontier (and try a whole host of other cool games, too). If you want to take part from home, the Day of the Devs digital showcase is on November 3rd at 10 AM PST!
You Reap What You Sow
And with that, today we're ALSO starting the week of HarvestWeen! It's our own mini-celebration of spookytimes, complete with some fun artwork and activities from the team, culminating in our very first dev Q&A stream to answer your questions, game questions, and questions about the stuff that downright scares our skeletons right out of us! They were gonna get out anyways, better to let them breathe.
Join us on November 2nd @ 11:00 AM PT for the HarvestWeen stream! It'll be a grand, ghostly time, and we're excited to see y'all then and there! Until then, follow us on socials to get the most up-to-date info, plus getting your fill of frightful farming goodness! See y'all!