Hey, folks! You might've been wondering what the deal is and what we've been up to since we've parked the mech in the garage from our world tour. We'll get into the details when the new year turns, but rest assured, we're diggin' deep as we refine the core aspects of Lightyear Frontier, as well as breaking new ground in key areas! As we wind things down for the year, we want to take a bit of time to enjoy and reflect on what we've been a part of, plus give you a look into what the team's been working on.
This year, we've had a lot of opportunities come our way to show y'all what we're all about as we work on Lightyear Frontier. From how we came up with the idea, to showing your first landing on the Frontier, to making our own long journeys, we're honored to have so many folks join us along the way!
PAX East 2022 Deep Dive
We got into the bedrock of what makes up the spirit of Lightyear Frontier to us, how we came up with the idea of a peaceful mech farming adventure, and how we see it coming together! We also talk about how our team comes together with an open-ended creative freedom across every aspect of developing a game. 
Lightyear Frontier @ Xbox & Bethesda Showcase 2022 – A Fresh Start
You've come a long way across the galaxy and had a rough landing, but you've got a world of opportunity ahead of you. A new planet is a chance for a fresh start while doing things right! As you pilot your mech, you'll build your home, farm new crops, and explore your surroundings with up to three other friends!
Lightyear Frontier @ BitSummit 2022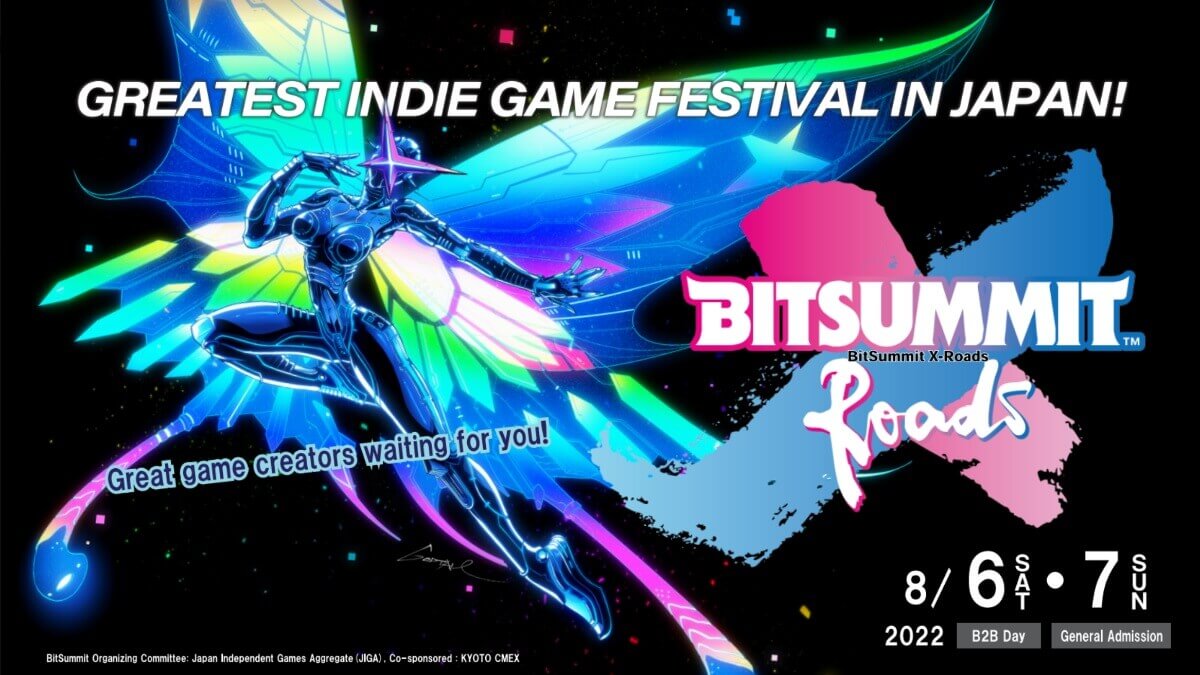 In the beginning of our tour, we got to travel to the other side of the world and show Lightyear Frontier amongst a whole collection of excellent and beautifully-made indie games!
Lightyear Frontier @ gamescom 2022
For the first time ever, we showed two full gameplay reveals of Lightyear Frontier! As a part of the Future Games Show & IGN Awesome Indies showcases at gamescom 2022, we went into the fundamentals of what your first steps on the Frontier'll look like, from navigating the world in your mech to plowing your very first fields.
Lightyear Frontier @ Tokyo Game Show 2022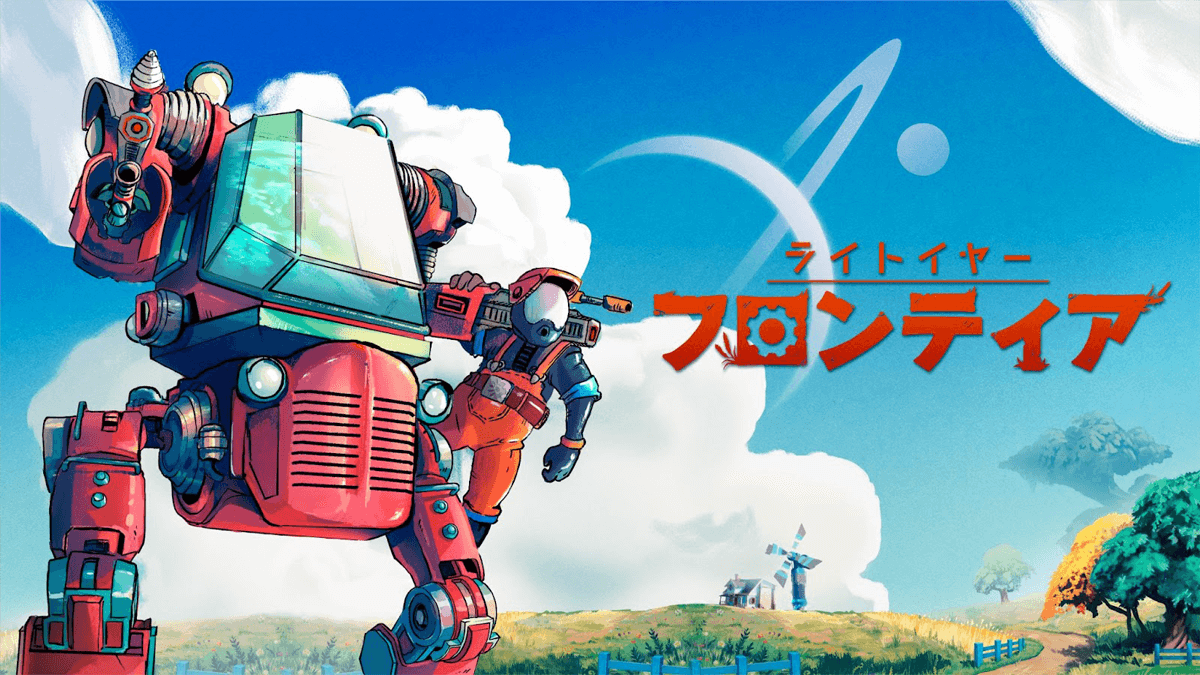 There and back again, hobbit-style! As part of one of the biggest gaming events in the world, we were honored to not only cap off our globetrotting journey among excellent developers, but also to take time and appreciate Japan! That capped off our trip, and we returned home to get back to building the Frontier for y'all.
Lightyear Frontier @ HarvestWeen/Day of the Devs
Our very first developer stream? AND taking part in Day of the Devs!? We're doubly honored, to say the least. To celebrate the harvest season (and the spookiest of holidays), we had a quick Q&A stream where we streamed the gameplay of Lightyear Frontier from our event demo, plus talked to some of the developers!
For Day of the Devs, we joined in on the festivities, celebrating a curated collection of amazing developers and games that are changing the space! We're so dang grateful our pals at Double Fine had us on-board for the experience, to say the least.
Let Me Check My Notes
Aside from us being on the road for a minute, we have, of course, been workin' hard on building the best experience we can for the Frontier overall! Since we've had our heads down, we thought it'd be good to give y'all an overview of what we've been up to in total this past year. We're talking about favorite moments, big challenges, and what we're super dang proud of!

Design Team
Best Moment of the Year: The Japan trip and TGS was amazing!! The trip was great for team building and afterwards we felt so inspired. On top of that, we did an internal design pillars workshop where we nailed down the team's vision of the game. Creating the mysterious structures and sights were really fun as well, where we had to consider the game's narrative and world building. 
Biggest Challenge: We're still working on solving some pre-production tasks that we went and revisited, bringing them up to speed with other parts of the game that are further along. It's important, but it does take more time and can be a roadblock to further development on other core aspects.
Proudest Achievement: We didn't get fired! (Editor's note: These people are TROUBLEMAKERS, don't let their fun demeanor show otherwise. =_=)
Programming Team
Best Moment of the Year: It's hard not to mention the Japan trip. Playing taiko drums in the arcades and eating delicious food (chefs kiss). Other than that, it was also an amazing team building trip and a good bonding experience for the team. 
Biggest Challenge: Networking has been a challenge as it adds to another whole dimension of working with code. We've struggled a lot with source control issues, file locking  & storage and all that fun stuff. Basically the things that make programmers cri.
Proudest Achievement: Multiplayer is working! It might not sound like much, but it was a huge task to take on, and we landed it!

UI/UX
Best Moment of the Year: Japan, of course! Visiting the gundam mech in the middle of a typhoon. The determination! We sat on the train and noticed we were heading right into the storm. Before visiting the Gundam dock we sat at a restaurant right beside it and couldn't even see the giant mech because of the thick fog. We were contemplating on not going as it was not worth risking our lives. But so worth it in the end! At BitSummit we got to meet Hideki Kamiya which was incredible! We had tons of fun exploring Japan as well. All in all, good times.
There has been a lot of progress to the game and the game keeps getting better by each sprint. Finally, we got to get the game demo out there (even if in a limited way). The feedback we've gotten from that has helped us a lot, and we're looking forward to getting more feedback from players in the future.
Biggest Challenge: From the UX side, the game's controls have been the biggest challenge. It has been the thing that needed the most changes and required most thought. Working with third parties inherently means that some work takes longer, but we are learning more and more as we go. 
Proudest Achievement: Getting a trailer at E3!!!!!!!!!! Working together with Microsoft. All of this has been game breaking for FRAME BREAK(ing). Would also like to add that we are very proud of the game's photo mode as it was extremely fun to do.
Art
Best Moment of the Year: Gamescom was extremely fun. There we got to meet and connect with people playing the game (no language barrier as most people spoke English). Fun to meet the community. 
We did a huge rework of the map to make it more personable. The last map was huge and flat and was something that was initially generated by a level design tool. You were basically surrounded by walls. Now we've moved on to a completely handcrafted world which is nice because we can give the players a tailored experience. 
Biggest Challenge: The biggest challenge has been changing the way we are working within the team. It has been good, but it has been equally as difficult and hard. There were a lot of uncertainties with the change, but in the end it worked out well. We just needed time to get used to it.
Proudest Achievement: One of our artists got to work on the mysterious character concepts which they believe is their best character concept work yet. We've gained a lot of experience working with shaders, which we are very proud of. But also, the fact that we have so many decorations now so that players can actually make their farm their own. Remaking the world map was also super fun and extremely rewarding.
At the Drawing Board
Thanks to the feedback from y'all this year and some of our own introspection, we've gone back and looked at what makes Lightyear Frontier so special; how does it all fit together? How can we make farming an involved and fun experience without being repetitive? What can we do to make sure the Frontier's a great place to explore and discover, no matter how many times you take the same path? We're revisiting some of these questions, and we can't wait to talk about that (and more) once the new year turns.
In the meantime, we'll be taking a brief respite over the holidays to enjoy the end of the year, then we're back in the saddle and ready to ride. We'll see y'all soon!