Happy new year, Exofarmers! We're hitting the ground running as we jump into the Steam Base Builder Fest while showing off some of the base building aspects and elements of Lightyear Frontier in action. Creating the home of your interstellar dreams is something we know is important for a lot of y'all, and we want to let you know it means a lot to us, too!
From the Ground Up
One thing we're really proud of is how we mesh the potential of your mech with using the resources around you to build, explore and farm. Sure, you'll have to do some drilling and sweeping, but you'll be able to envision your home before it even gets built by projecting holograms of the structures you're looking to add! Then, once you've got the materials, you can make 'em a reality. Sweet, right?
A Little Extra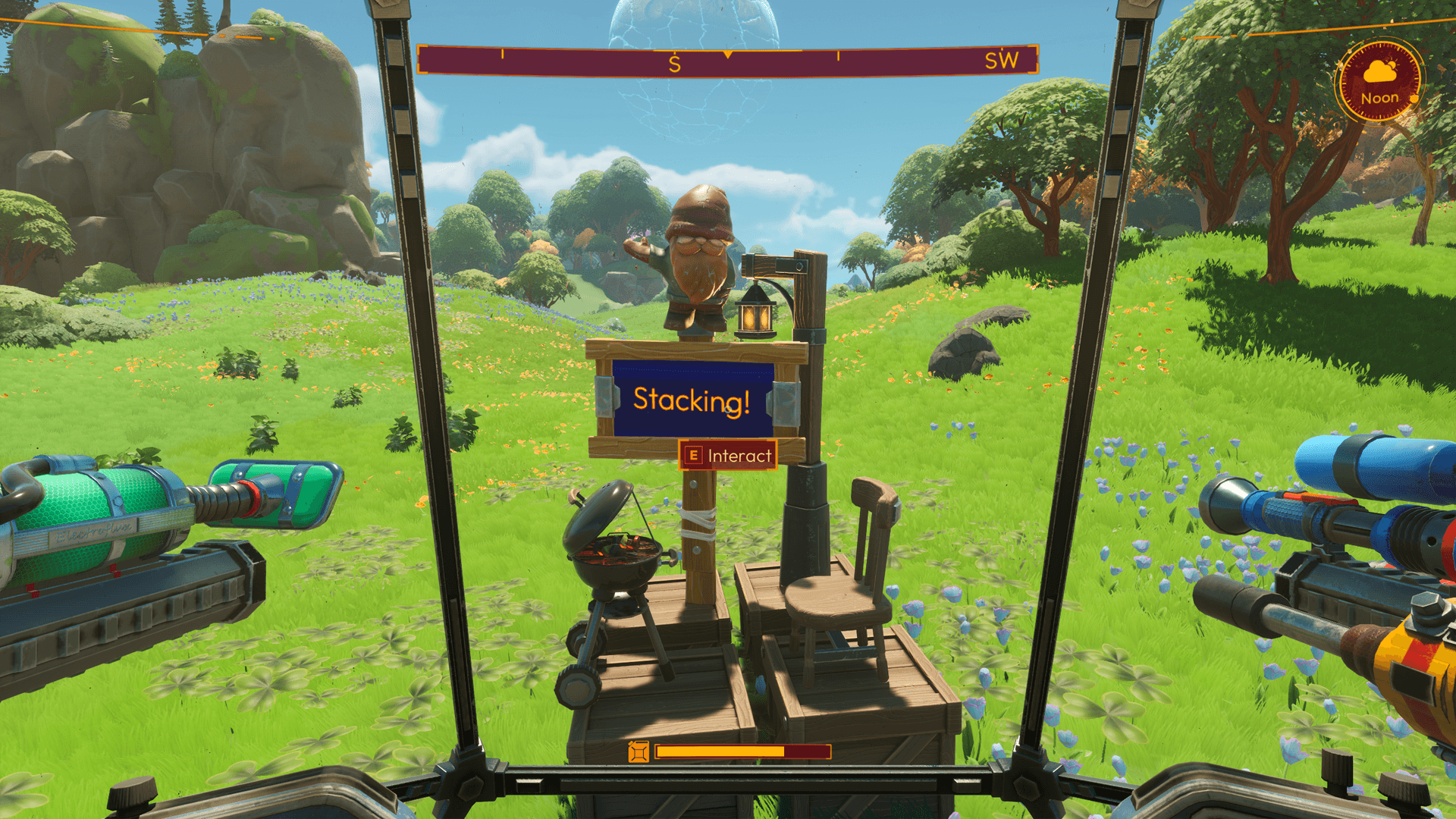 The fine details matter a lot to us, too; not only will you have a whole host of cosmetic options to choose from for decoration, but you'll also be able to position them in a wide variety of ways. Build your own custom creation from a combined assortment of cosmetics! (Or just stack to space, who are we to stop you.)
Even finer are some of the details we've added in our fencing buildings. When you place a fence, you can guide the endpoint of the fence without having to build out every section! Additionally, the ends of fences convert into posts automatically to provide a nice finish.
Copy That
Of course, sometimes it's not just adding structures, it's full-on scaling up. You want to have your material processing on one side and your silos on the other, with all of them facing the same direction. Don't you worry, you'll be able to lay all of it down seamlessly as you place your structures neatly by keeping build mode active.
Onwards, Ho!
We've got a whole lot of other features and info about the Frontier that we're looking forward to sharing with you soon! Earlier last year, we spun up new roles on our Discord for folks who want to get a look at some of our works in progress, as well as folks who want to participate in active discussions around particular features when they arise. On top of those two roles, we're also looking to host dev streams when updates roll out, which we'll announce in advance. Buckle up, we've got more for you coming soon!